Barcelona - The Spanish Catelonian Capital
Barcelona - The Spanish Catelonian Capital
If you're searching for a spectacular city break with gorgeous beaches thrown in too, then Barcelona holidays are your best bet!
Located on the northeast corner of the Iberian Peninsula and facing the gorgeous blue Mediterranean Sea, Barcelona is undoubtedly one of the most popular cities to visit in Europe - and is best visited during the early summer months of April and May. However, it is recommended to be visited in the Winter months if you fancy a relaxing time without the crowds. But don't forget, this might take the buzz of the city away if you miss out on the crowds.
The city has a range out outdoor activities to indugle on while you enjoy the hot sun in Summer, and the milder,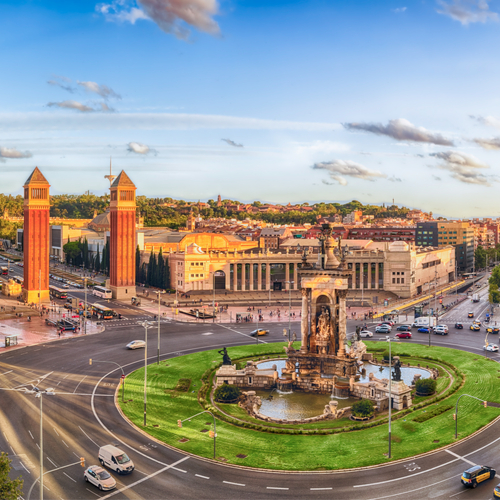 cold weather in winter. Barcelona holidays offer incredble architecture, art, culture and atmopshere in its busy city, while the coast is a favourite with friends, family and couples. No matter who you are or who your with, you will enjoy your time spent in Barcelona! 
Tour the vibrant city on a bike, tick one off the bucket list while at Sagrada Familia, or catch a show at the world-famous Liceu Opera House. The stunning Neo-Gothic church designed by the eccentric Catalan architect, Antoni Gaudi.
For those who can't do without shopping, holidays in Barcelona serve up a excitable mix of fashionable exclusive shops, local markets, high-street brands and secret gems for you to enjoy. As well as shopping, Barcelona is also a paradise for food lovers –  indulge in local, delicious bites and a glass or two of Sangria, or delve into the city's hidden tapas bars. Tip: You'll find some of the best spots hidden down cobbled streets.
One for the sports fans, Camp Nou is a must visit - even if you don't like football. This stadium is the third largest stadium in the world an when visiting, you can see what it would be like from the players and managers point of view which adds a whole new dimension to your experience when watching a match or interview.