How your property could boost your annual income
How your property could boost your annual income
Ever wondered if your property could earn you some extra cash? Perhaps you're thinking of a move, spend a lot of time abroad or need to move out for a while for work reasons. Likewise if you have inherited a house and aren't sure what to do with it, renting out is a great way to generate some extra income. And you don't even need to vacate your home for it to make money for you.
With the advent of AirBnB, property prices booming and the need for luxury commuter homes near big cities, it's a great time to rent out your gaff. Meanwhile, research also shows that more and more homeowners are turning to equity release to make their assets work for them. Here, Finer Things explores these options to see if your house could be working harder for you…
Holiday lets 
With rolling countryside, historic market towns and easy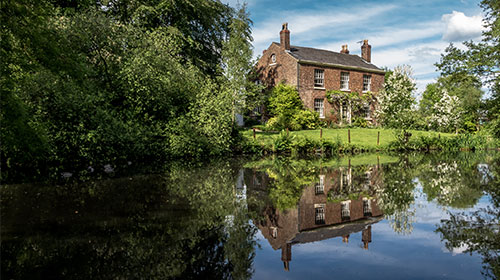 access to Manchester and Liverpool, Lancashire is increasingly becoming a popular UK holiday destination. And it's not a bad little earner – a recent study by HomeAway®, a global expert in holiday rentals, found UK homeowners could earn an average of £15,150 per year by renting out their homes through the marketplace as holiday rentals.
The research also revealed how these astute owners are opting to spend their extra cash. Out of those polled, over a third (34%) use it to pay for holidays of their own, whilst a further third (33%) spend the money on home improvements and nearly a third use it to pay off mortgage repayments (31%). The research also revealed that 22% of those renting out their properties have used an online holiday rental calculator to help pinpoint their pricing.
Karen Mullins, Regional Director UK & Ireland at HomeAway says: "It's great to see so many property owners of all generations doing this to earn additional income to assist in paying off the mortgages, making home improvements and even funding holidays.
"With staycations on the rise, the current demand for holiday rental properties in the UK is at an all-time high – property owners are in an ideal position to make financial gains through short-term rentals throughout the year, whenever their home is unoccupied."
Commuter lets
For those working in new or temporary positions in the city, an accessible home is a must. Lancashire and Greater Manchester can offer the best of both worlds – countryside living which is in easy reach of employment hubs.
With the additional benefit of a regular income as tenants sign fixed-length contracts, this is a great option for those who are happy to relinquish their properties for longer periods of time.
We carried out some research on the rental prices you could expect in this area and there is good news. Properties which are worth £465,000 (the average house price of a property in Rivington, as an example) can expect to see an annual rent of £37,200 (8% yield).
Equity release 
If you own your property, this is a great option and will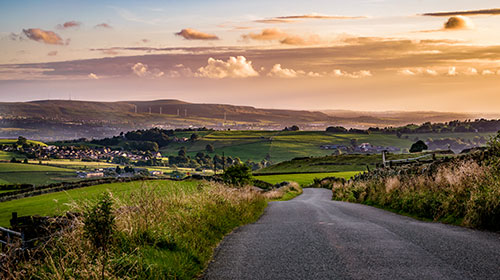 release value from your home which you can spend in retirement (usually over the age of 55). The Money Advice Service explains that there are two options:
1. Lifetime mortgage: you take out a mortgage secured on your property, provided it is your main residence, while retaining ownership. You can choose to make repayments or let the interest roll-up. The loan amount and any accrued interest is paid back when you die or when you move into long-term care.
2. Home reversion: you sell part or all of your home to a home reversion provider in return for a lump sum or regular payments. You have the right to continue living in the property until you die, rent-free, but you have to agree to maintain and insure it. You can ring-fence a percentage of your property for later use, possibly for inheritance. The percentage you retain will always remain the same regardless of the change in property values, unless you decide to take further cash releases. At the end of the plan your property is sold and the sale proceeds are shared according to the remaining proportions of ownership.
Regulated by the Financial Conduct Authority, equity release is a scheme which has proved popular with retired people looking to make the most of their later years. Local finance expert Michael Collis of Aim To Save says: "As an example, if your property is worth £465,000, you can expect to release approximately £175,000 of its value through equity release." As with all of the above options, it's important to seek professional advice from those who can explain your legal duties and work out whether your plan will be financially viable. But the fact is, if you have property there's a good chance you could be making it work for you, so you can focus on enjoying the Finer Things in life!