The charity that gives you the chance to win amazing experiences
The charity that gives you the chance to win amazing experiences
When it comes to giving to charity, the UK as a Nation are an extremely generous bunch, with a mixture of charity telethons, sporting events and local charity drives raising over £10 Billion in the last year alone[1]. Whilst the figures speak for themselves about the UK's generosity, often it can be hard to envisage just where your money goes. GoodGood Giving is a totally new and different way of giving back to the charities, by offering the donator the chance to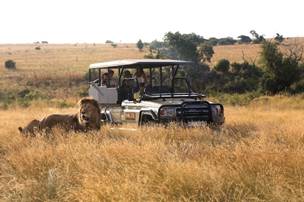 win a unique experience in return for their donation, of which 70% goes to charity.
 
GoodGood Giving is the first online fundraising platform to facilitate this form of donation in the UK after the formula saw great success in America. As a ticketed system, GoodGood Giving is part of Stripe – an international payment system which allows tickets to be sold in 56 countries, helping raise the global profile of the charity and making you part of a global giving initiative. It's a simple three-step process: choose an experience you want to win, donate an amount from as little as £10 and be in with a chance to win, all whilst knowing you are doing some good.
The GoodGood Giving goal is to work directly with charities to empower them to continue their vital work. The brand has pledged a mission to raise £5million in 5 years for charities and with your help will be able to do so, all whilst giving you the chance to win cool experiences. 
 
From amazing once in a lifetime trips, including a VIP trip to the 2020 Monaco Grand Prix where you will get to spend time with Damon Hill and Eddie Jordon, or the chance to join The Lion Whisperer AKA the infamous Kevin Richardson, with Pride in Africa. These prizes are worth more than money can buy. What's even more incredible is that all prizes are carbon offset, so good for the planet also. This really is giving, that gives back!
Even if you don't win the prize, you will still receive a thank you for taking part and information about where your money has helped. Some of the current charities include 'The Halow Project', which helps to support young people with learning difficulties and the 'Kevin Richardson Foundation', which helps endangered lions. From people to animals, there is something for everyone.
It not only feels good to donate yourself, but this Christmas GoodGood Giving are offering the chance to donate on behalf of a friend, gifting them the ticket to be in with a chance to win. Experiences with GoodGood Giving are all about the unusual, the extreme and the once in a lifetime.
For more information visit www.goodgoodgiving.org where you can make a donation for as little as £10 and win the experience of a lifetime because it feels good to give and good to get back. 
Finer Things editor Victoria Galligan, spoke to Kyle Jordon to find out more about GoodGood Giving, you can read this article here.