The Bespoke Collection by Vênoor
The Bespoke Collection by Vênoor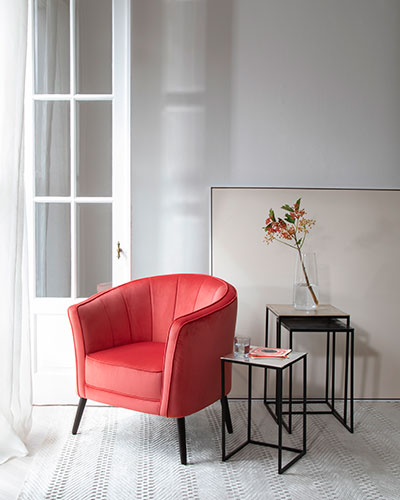 Vênoor's exclusive bespoke collection provides homeowners with the opportunity to customise upholstery and furniture pieces to suit any individual interior scheme, working carefully to bring your design ideas to life.  Each piece of beautifully crafted and carefully sourced furniture can be mixed, matched, tweaked and altered to deliver a truly personalised touch to the home. From handcrafted sofas, armchairs, pouffes and much more, Vênoor's bespoke collection combines the very best of quality and design with tailored choices to deliver distinctive and timeless style to all spaces.
Vênoor's fabrics are specially crafted to last longer, making them more sustainable to the environment.
Selected fabrics across the range are Oeko-Tex certified, making them free from harmful chemicals, providing homeowners with a healthy option.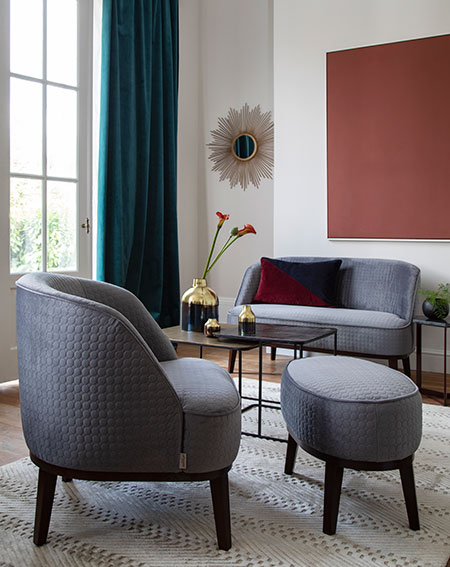 Showcased across an array of different fabric options, Deluxe Velvet and Brushed Weave to a Wool Blend, Vênoor's upholstery collection provides the ultimate freedom of design when it comes to material and colour choice.
From the deep Royal Blue velvet tones as featured here on the Halo armchair to the cooling contemporary Mercury grey seen on the Wool Blend Modular Forma sofa, customers are given endless configuration and colour options to make their individual design statements.
Providing total flexibility, the bespoke service also offers custom sizing to suit spaces of all sizes and layouts.
Whether you are looking for a cosy corner sofa, a sumptuous lounger or a statement armchair, Vênoor is able to fulfil requirements to help you create the ideal home setting that will see you through the years.
Manufactured to evolve and move through life with you, the Vênoor range delivers a timeless and effortless aesthetic that is made to last.
Partnering exclusively with makers and suppliers across the globe who share the company's positive, ethical and human approach to trade and the planet, Vênoor works with talented craftspeople, using innovative processes and materials. Using sustainably sourced wood, textiles, metal and stone, Vênoor creates pieces that are beautifully functional and suited to the modern, live-in home.
View their website to find the perfect collection for you, here