​ Improve your wellbeing with events at unique venues
​ Improve your wellbeing with events at unique venues
Unusual venues are ideal locations for a wide variety of events, including those designed to improve your wellbeing. From yoga in a renowned London art gallery to gatherings with sustainable catering, there are many options for you and your guests to feel calm and reenergised. 
Here are three member venues of Unique Venues of London, an association of more than 80 culturally significant spaces across the capital available for event hire, that are perfect for feeling zen:

The National Gallery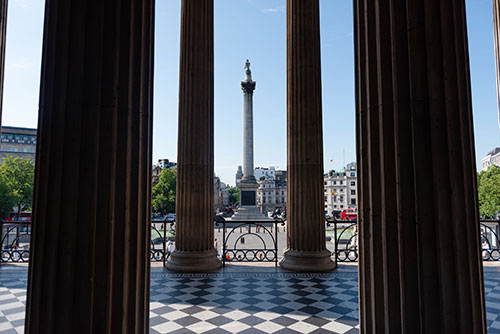 The National Gallery offers guests a chance to temporarily break away from their busy schedules by stepping into the silence of the Gallery before opening hours, and immersing themselves in the world-famous art collection.
Yoga is an excellent way of lowering anxiety and improving one's quality of sleep, and attendees of a day retreat can watch London awake from the Gallery's open Portico Terrace, which boasts magnificent views over Trafalgar Square. Guests also have the option to meditate next to the Old Masters in one of the venue's iconic picture galleries. Even non-yogis can enjoy the Gallery in peace, and embark on a journey of art discovery led by one of its expert historians.
 
The Royal Institute of British Architects (RIBA)
RIBA is an ideal location for wellbeing events of all kinds. Corporate events, for example, will i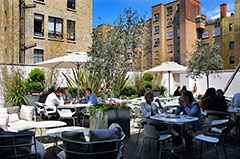 ncreasingly include 'boosters' such as yoga sessions, mindful menus and outdoor areas in which people have the opportunity to network.
The venue's catering team works closely with the client to provide bespoke, healthy menus and suggest ideas for enhancing wellness gatherings. 
The Royal College of Physicians
Healthy, sustainable food is at the heart of the Royal College of Physicians' Meetings and Events menus.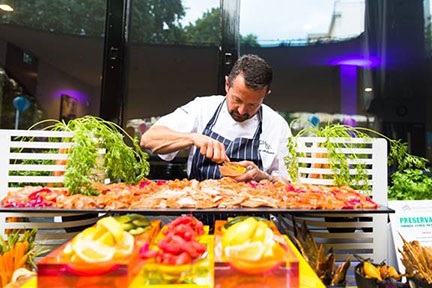 The venue is increasingly adopting a range of sustainable initiatives, such as offering a large number of vegetable-led dishes to combat environmental change, and ensuring the future of fish stocks and marine environments by purchasing high welfare meat and dairy products. 
In its ongoing commitment to provide wholesome, healthy food, the Royal College of Physicians also offers balanced menus, reasonable portions and dietary-specific options to cater for customers' needs, including lighter, low-calorie alternatives.