Treasure Hunt mark all Saints Day in Losinj, Croatia
Treasure Hunt mark all Saints Day in Losinj, Croatia
Families are in for a last-minute Autumnal treat on Croatia's 'Island of Vitality' with Hotel Bellevue's new Fall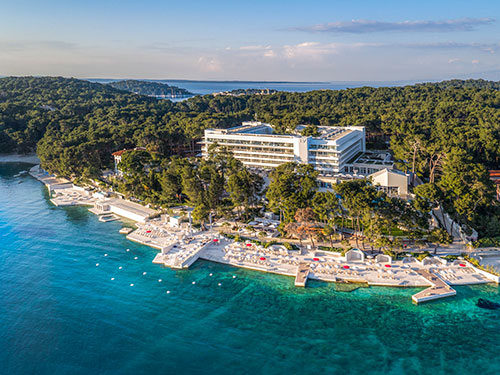 Family Fun Retreat package. From 31 October to 3 November 2019, Lošinj Hotels & Villas's five-star flagship will celebrate the "Season of mists and mellow fruitfulness" with a magical three- night programme of fun family festivities from just EUR 285 (approx. GBP 245) per person. From tree-dappled treasure hunts to fairytales and kids movie screenings, families can escape for one last golden weekend of exhilarating outdoor activities in the serene leafy setting of Čikat Bay.
The thrilling retreat programme kicks off on All Hallows' Eve with a delicious festive dinner at the hotel's Bava Restaurant, followed by a DJ party for all ages, outdoor playgroup for children and a kids' movie screening complete with sweets and treats.
The fun continues the next day as kids go head-to-head in a sports competition, while an afternoon cookie- making class provides an opportunity for parents to retreat to the hotel's renowned Bellevue Spa Clinic for a massage. As the sun goes down families can join a treasure hunt around the enchanting Čikat Bay and listen to a master storyteller spinning folk yarns and fairytales whilst toasting marshmallows.
On Saturday, families are invited to rejuvenate with a calming yoga session and a selection of wellness- inspired activities in the natural embrace of the island. The retreat concludes with more myths and local legends told by the master storyteller.
Lošinj Hotels & Villas' luxury portfolio also includes the five-star Boutique Hotel Alhambra and three five-star villas,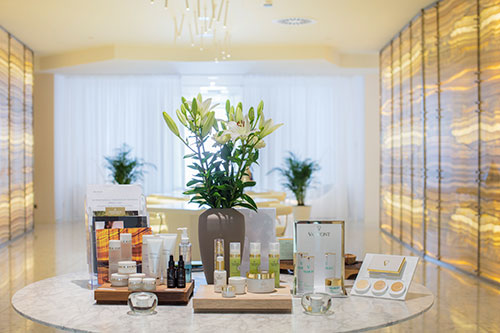 Villa Augusta, Villa Mirasol and Villa Hortensia. All are ideal for indulgent getaways, active breaks and family holidays.
The three-night Fall Family Fun Retreat starts from EUR 855 per family of three (approx. GBP245 per person) including daily breakfast with a rich selection of culinary specialities; three-course dinner at Bava Restaurant on Thursday, Friday and Saturday (excluding drinks); participation in the children's playgroups, movie night, cookie-making class and sports contest; a Spa Massage (for one parent); evening party with a DJ and karaoke; treasure hunt, yoga, walking and activities for parents and children; and a SPA voucher worth GBP 24.00. Price shown based on two adults and one child up to 12 yrs sharing a Deluxe room.
For reservations and further information visit www.losinj-hotels.com, email: bellevue@losinj-hotels.com or call tel: +385 51 661 101.