Go Greek in Horwich at Sokrates Taverna
Go Greek in Horwich at Sokrates Taverna
Winter Hey Lane in Horwich is home to Sokrates Taverna,  a relaxed and friendly restaurant serving authentic Greek, Eastern Mediterranean and Cypriot food.
The dining room's easy-going ambience is complemented with a rustic look to match the style of food that they serve. The Greek Village and is perfect for you to go and sit in on a nice hot summers day.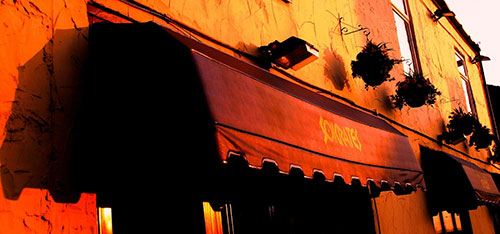 The Greek Meze Banquet is one of the main points of the menu, which offers a wide variety of 15 or more dishes served into the middle of your table for people to share over a couple of drinks. It is a great way to eat with friends and family and enjoy a banquet of flavours. There is a full A' la Carte menu with dishes like Stifado, Mousaka and not to forget the Greek Souvlaki (skewers) and Lamb Koftas. If you've still got room after your Greek feast, enjoy the desserts like homemade Baklava and the delicious and very popular Greek Yoghurt cheesecake.
Sokrates Taverna has an excellent selection of red, white and rose wines from Greece and Cyprus.
With easy parking available and the perfect outdoor seating areas, this restaurant is on to make you feel like you're abroad, right on your doorstep. Their menu has a full range of products available, suiting everyone's needs with gluten-free options, vegetarian-friendly and vegan options all available. 
For more information or to book a table, take a look at the Sokrates website.