Luxurious lingerie & loungeware to feel and look amazing
Luxurious lingerie & loungeware to feel and look amazing
Discover the magic of Katherine Hamilton and celebrate the leading lady in your life this Christmas. The women you admire, who mak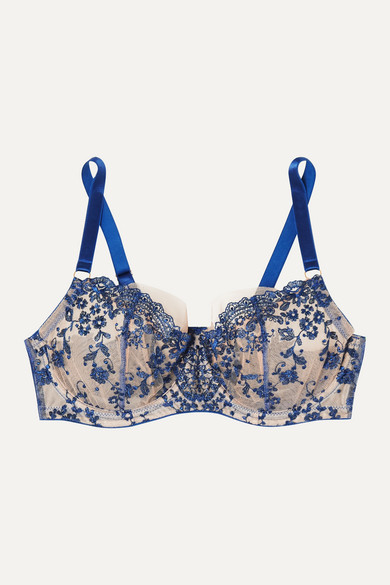 e you laugh, are a shoulder to cry on, who you just can't live without, who deserve something special.  Mums, sisters, daughters, best friends, girlfriends, wives, partners, aunts, cousins, colleagues, and YOU!

Katherine Hamilton is the British, luxurious lingerie brand specialising in larger cups and smaller bands, combining luxury materials from silk to French Leavers Lace, for a superior technical fit and comfort.  This independent UK brand redefines luxury for the most popular cup sizes (26-38, D-HH), creating a uniquely flattering shape of forward projection and lift and is one of only a handful of brands in the world to cater for smaller backs, beautifully.
Stocked at Harrods, Selfridges, online at www.katherinehamilton.com and from November this year NET-A-PORTER, the AW 19 Seasonal Collection comprises Abrielle and Emilie ranges - in classic black, and jewel blue tones, with French embroidered detail and delicate lightweight lace and tulle, while the SS20 Seasonal Collection evokes warm summer days in full bloom with stunning coral, pink and berry tones. Metallic threads are paired with gold and rose gold hardware that truly reflects the quality of the brand.
Leading the way is the Mariella Boysenberry range – Leavers Lace Bra seen here rsp £160.
And for all year-round there's the gorgeous Katherine Hamilton Continuity Collection with its vintage inspired designs for everyday comfort and form.  
Katherine Payne is the creative force behind Katherine Hamilton.  Inspired by her personal philosophy of embracing and empowering women with elegance, comfort and confidence, she sees lingerie as a tool with which to support women, not only physically but emotionally; to lift their self-esteem and subtly communicate their self-worth.  Her designs create the illusion of effortless beauty, whilst hidden beneath are years of expert technical research and development that has created the brand's trademark shape of forward projection and lift with a rounded silhouette.  Katherine Hamilton specialises in all aspects of lingerie from fit to shape, beauty and comfort, to create the ultimate in intimate apparel that serves women all day and every day.
This Christmas, Katherine has curated her own Christmas collection of favourites: Beautiful bras, knickers, thongs, suspender belts and silk robes, with prices ranging from £50 to £550.
Abbie Vintage Rose is a best seller. It is made using luxurious silk and delicate French lace, with eyelash trim to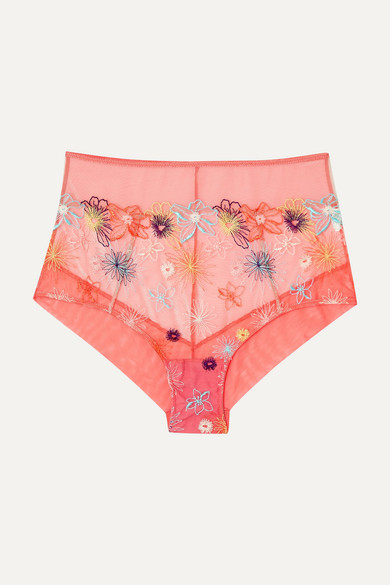 create a timeless romantic look, accented with silk button detail.  Prices start from £ 46 for the lace thong to the popular Abbie Vintage Rose robe seen here rsp £ 550.
 
Sophia in Black is another popular choice, and combines luxurious vintage details with modern wearability. The bra is designed to create a timeless and elegant look that offers brilliant support and comfort.  A lace string starts the range at £40, bra £98 and Black Silk Robe at £ 320.  The range is complete with black lace suspenders, knickers and high waisted knickers.

Abrielle in Blue is in the top three and new from the SS20 Collection will be Abrielle Rose Gold.  According to Katherine, Abrielle redefines luxury for the fuller bust, decorating the body with exquisite, delicate, custom-designed French embroidery. Lightweight, yet strong 'invisible' tulle creates the illusion of a two-piece cup.  The range, which included knickers and high-waisted briefs, starts with an embroidered thong at £66, rising to £130 for the beautifully designed bra.
The new SS20 Collection will be available from NET-A-PORTER in time for Christmas (October 2019) and the team are predicting big things for its gorgeous Mariella collection. 
Mariella Boysenberry and Mariella Coral: the epitome of femininity with generous layers of contrasting, traditional French Leavers Lace accented with stretch silk panels and rose gold triple ring detail.  The Leavers Lace thongs start at £78 and bras are £160 with the Mariella Coral Leavers Lace Robe seen here rsp £550. 
Also from NET-A-PORTER this year:
o    Abrielle Rose Gold
o    Eden Coral
o    Sophia Apricot
o    Abbie Vintage Rose
o    Sophia Black
o    Abrielle Blue