The unique and the unusual: discover the hidden gems
The unique and the unusual: discover the hidden gems
London is a popular destination for events of all kinds, from weddings and parties to gala dinners and drinks receptions. However, what many people don't know is that there are plenty of venues apart from hotels and restaurants in which luxury events can be held. 

A number of hidden gems
across the city, such as cultural landmarks and historic institutions, are ideal settings for gatherings large and small, and will make any occasion truly memorable. Unique Venues of London, an association of more than 80 culturally significant locations in the capital available for event hire, offers a variety of options for the discerning event planner. 
Here are three unusual venues in which you can hold your next event and dazzle your guests:
Weddings at Tower Bridge
One of London's most iconic landmarks, Tower Bridge is an 'outside-the-box' choice for weddings. As the sun sets over the city, the Walkways at Tower Bridge come to life, offering some of the most spectacular panoramic views of London. The venue's Events Team will work closely with clients to create a bespoke offering inclusive of delectable food and drinks, stylish tableware and furniture, intelligent LED lighting designs, as well as live entertainment recommendations. 
Banquet dinners at the Honourable Society of Lincoln's Inn
A tranquil enclave where modernity meets the classical, Lincoln's Inn is set in a beautifully maintained 11-acre estate in the heart of London, providing a haven for creativity through the ages. With authentic grandeur at its core, the venue delights event planners through its mix of indoor and outdoor spaces epitomising British elegance. Lincoln's Inn is an unrivalled setting for impressive banquets and dinners for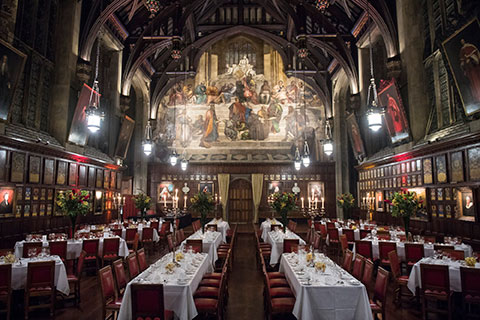 up to 400 guests, offering guests a peek into the opulent history of the venue.
Parties at Somerset House
It's never too early to book for your summer gathering – in fact, now is the time to do so. Set against the backdrop of Somerset House's iconic façade and with breathtaking views across the Thames, the River Terrace is one of the venue's most exclusive spaces. Hosting up to 500 people standing, the Terrace boasts an unbeatable location for summer receptions or parties.