Five French festivals which will change your outlook
Five French festivals which will change your outlook
With a record number of more than 90 million international visitors, France reaffirmed its status as the most visited destination in the world in 2018.
Brits are still the primary foreign clientele visiting France, representing 14.6% of the total number of international tourists, followed respectively by those from Germany, Belgium/Luxembourg and Switzerland.
Gallophiles are visiting in their droves with tourist numbers up in 2019 by 2.4% on 2017 figures – but what should you do if you want to see a different side to France? Here, Finer Things takes a look at five of the cultural festivals which France has planned for 2020. These events will show you everything from jazz to vintage vehicles and allow you to explore the hidden charms which the country has to offer…
NORMANDY IMPRESSIONIST FESTIVAL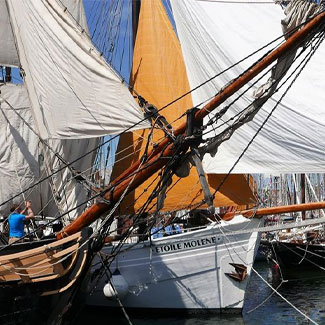 Normandy
3 April to 6 September 2020
The Normandy Impressionist Festival is an established event in the region's calendar, treating visitors from around the world to a programme of over 450 events across the whole region. Taking Normandy's rich Impressionist heritage as its inspiration, the festival welcomed 1.8 million visitors in 2016, and is expecting even more in 2020. With five months of exhibitions, concerts, films, light shows and picnics, there's something to suit all ages and budgets.
FIRST GRAND'ESCALE MARITIME FESTIVAL
Fécamp, Normandy
1 to 5 July 2020
Normandy's beautiful Alabaster Coast welcomes its first maritime festival this year. Taking place between the Kiel Regatta and Brest International Maritime Festival, sailing boats, yachts and steamboats will now be able to stop off en route from Germany to Brittany in Fécamp, a Norman port that enjoys a long and rich maritime heritage. Visitors to the festival can enjoy boat trips, concerts, tours of the ships and much more.
60TH ANNIVERSARY OF JAZZ A JUAN FESTIVAL
Juan-les-Pins, Provence-Alpes-Côte d'Azur
5 to 23 July 2020
In 2020, Antibes-Juan-les-Pins' iconic jazz festival will be celebrating its 60th anniversary. Listening to jazz in the Pinède Gould overlooking the Mediterranean is a unique experience which has given the festival world renown. This year's special edition will last even longer than usual to celebrate the anniversary. Full programme to be revealed in early 2020.
50TH YEAR OF FESTIVAL INTERCELTIQUE DE LORIENT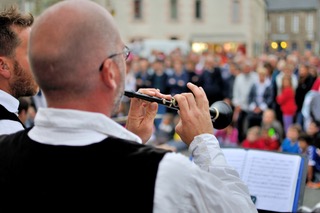 Lorient, Brittany
7 to 16 August 2020
Each summer, around 700,000 people from all over the world invade the Celtic town of Lorient for the Festival Interceltique. From Galicia to Scotland, the best of Celtic music can be found here and enjoyed in a social atmosphere. 200 events and shows and 5,000 performers around the city will be celebrating this 50th year.
8TH EDITION OF THE EMBOUTEILLAGE DE LAPALISSE
Lapalisse, Auvergne-Rhône-Alpes
9 to 11 October 2020
Every two years, the Pays de Lapalisse has celebrated the historic N7 road between Lapalisse and St Martin-d'Estréaux by recreating the traffic jam that used to happen when local residents departed on holiday to the Côte d'Azur in the 1950s and 60s. Fans of vintage vehicles and road trippers meet for three days for a parade of hundreds of classic cars, caravans, trucks, bicycles and scooters, all driven by passengers wearing 50s and 60s outfits and accessories.