Harley Street Skin Clinic
Harley Street Skin Clinic
Renowned experts Dr Aamer Khan and his wife Lesley Reynolds, founders of the famous Harley Street Skin Clinic are under siege from a vast celebrity clientele desperate to achieve this fresh and natural look. Dr Khan became a full time Cosmetic Doctor in 2005 and has dedicated the past 20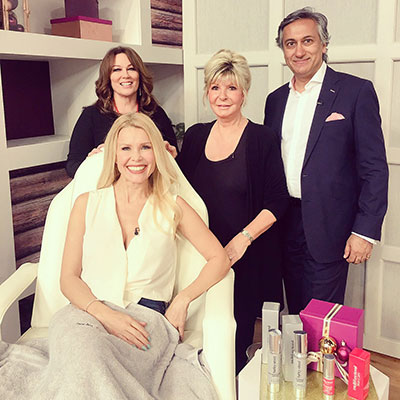 years to perfecting anti-ageing skin treatments. Renowned for his finely-tuned aesthetic eye and his very gentle and subtle approach to cosmetic enhancement, Dr Khan specialises in ground breaking non-invasive treatments, focusing on the face and neck, and primarily designed to keep the surgeon's knife at bay. He is the author of the bestseller 'Turn Back Time' which specifies a brand new approach to anti ageing.
His wife Lesley, the successful author of the bestselling 'Look Younger for Longer' and a regular guest on This Morning and Lorraine, has been a tour de force in the skincare world for decades. Lesley trained and worked in the US, pioneering her own cosmeceutical skincare products through intensive scientific research. She believes that the key is to nourish your skin on a daily basis, not just depend on a monthly facial to do the hard work all in one go.
Both Lesley and Dr Khan are evangelical that cosmetic surgery should never be the first point of action when gentle and effective alternatives are available. The Harley Street Skin Clinic, dedicated to excellence and happy clients for nearly 20 years, is the only appointment you need.
We are happy to supply hi-res images of before & after treatments, the latest technology and approaches, as well as details of Dr Khan's ground-breaking therapy 'Regenerative Medicine', which involves implanting stem cells to generate new tissue.