Haila Health - Creating a Buzz in the Beauty World
Haila Health - Creating a Buzz in the Beauty World
Haila Health was officially launched in October 2019. After several years of research, trials and testing, the British company teamed up with a trusted supplier with over 20 years of industry credentials to produce their exclusive blend of premium CO2 extracted CBD oil.
Passionate about presenting transparency, their strapline 'Honest Health' is at the heart of their business.
CBD is undoubtedly creating a 'buzz' in the beauty and wellness world, from celebrities such as Emma Roberts to Kim Kardashian, A-listers across the globe are sharing their' glow for the grow'! But what's all the fuss and what should you know about CBD oil and CBD products?
We spoke to Paddy Dane, entrepreneur and co-founder of the newly launched luxury CBD oil brand,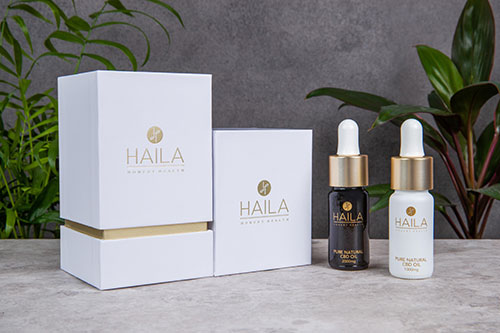 Haila Health to find out everything you need to know about CBD in your beauty cabinet.
"Firstly, you need to understand what CBD is." Explains Paddy.


"CBD is one of over 80 compounds known as 'cannabinoids' which are extracted from the cannabis Sativa plant. CBD and THC are the most well-known. It's the THC that gets you high, not the CBD. Your bonafide CBD 'off the shelf' product shouldn't have any of THC's associated effects."
So Why Is CBD Becoming So Popular In Beauty & Health Products?
"I think there is a real wave of change sweeping across the health, beauty and wellness sector; consumers are looking more and more into what they are putting into and onto their bodies. The return to 'natural' is definitely a growing movement, and the beauty industry has been quick to recognise this. The main purported benefits of CBD in skincare are mostly connected to anti-inflammatory effects, and many are being marketing for benefiting skin conditions like acne and eczema, especially as CBD is a known source of antioxidants."
So, Is CBD The Same As Hemp?
"No. So, while some beauty products often market CBD and Hemp as the same thing - they are different. CBD Oil is a highly concentrated source of cannabidiol, whereas hemp oil has minimal traces of the active ingredient. Hemp Oil is made from the seeds, while CBD Oil is made from the plant's flowers, leaves and stalks.
So, What About Taking CBD Oil Orally as part of your health and beauty routine?
"Our customers take our oil for a variety of health and wellbeing reasons and looking and feeling good for our customers is a priority. Some of our customers take our oil as daily drops under their tongue, while others add it to their shakes or recipes. Our oil is designed to be incorporated as part of a healthy lifestyle."
What Should Consumers Look For When Choosing A CBD Product?
"Whether you are using something topically or taking CBD oil orally, our advice would be to choose carefully.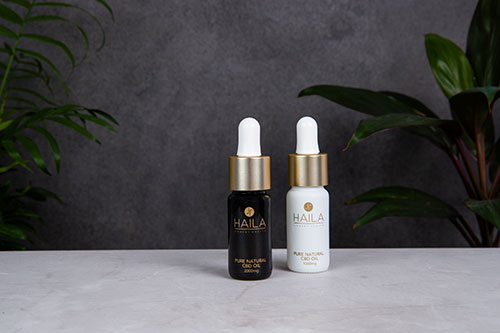 Our oil is guaranteed free from GMO's and toxic heavy metals, and it's suitable for vegans and those with a cruelty-free approach. You also need to check the credentials of the brand. Our oil is not only batch tested by our trusted producer in Europe but we also independently verify it in the UK as well, so you can be assured that what we say on the bottle is what is inside the bottle. Consumers need to do their homework to ensure that they are not being sold something which is going to have a negative impact on their health or a product which is priced to include CBD yet contains none!"
 
For more information about Haila Health, please visit their website at www.hailahealth.com