5 reasons you should never follow interior trends
5 reasons you should never follow interior trends
Unless you happen to live under a rock, it's virtually impossible not to be influenced by design trends in some way, shape or form. Here, David Conlon, who is an interior design expert and fou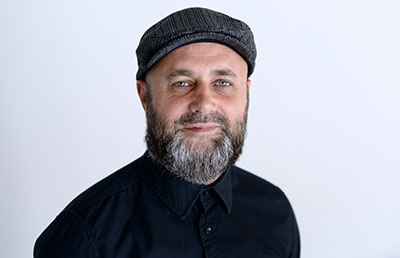 nder of en masse bespoke interiors, specialising in high-end residential projects https://www.enmasseinteriors.co.uk/ gives Luxury Living Blog his reasons that we should not be following interior trends when it comes to designing our home.
We all love looking at Pinterest and reading articles about interior style for inspiration when looking to update our living spaces - but make sure you keep these sources for ideas rather than allowing them to turn you into a slave to the trends. Remember these key points to keep your projects on track. 
1. Great design never dates
By their very nature, trends are phases, transitional, whereas time-honoured classics are always in style. Architectural interiors don't tend to date easily and will stand the test of time - keep the structure neutral and it becomes part of the building and blends in seamlessly. But don't feel like just because you live in a 200-year-old barn conversion or farmhouse that you must have a traditional kitchen, for instance. If your taste is more contemporary, that's fine. Modern, minimalist furniture, good quality materials, like oak and stainless steel, and neutral colours of black, white and grey will always work well together and won't date. The key is to keep all the detailing simple on the doors and frames with clean lines and not too much fuss. 
2. It's better for the environment 
The high street and online retailers love to push trends because it helps to boost sales, but this just fuels the throwaway mentality. Iconic items of furniture can be pricey but they can last for years and be handed down to younger generations. Plus, if you think of them as one-off purchases, they are comparable to the cost of lots of cheaper items added up over the years. When choosing furniture, in particular, look back to the mid-century designers for example and the classic pieces of furniture they designed, like the Eames Lounge Chair - this was created in the 1950s but the look is timeless. Bang and Olufsen is another example - while technology has obviously changed, the style of their equipment hasn't altered in all the years theyve been making it and it looks just as good now as it did then. 
3. Your bank balance with thank you
Especially when it comes to the big-ticket items in your home, like kitchens and bathrooms, you've got to think about longevity. Just because you've seen dark green kitchen cabinetry getting plenty of likes on Instagram and you love the look right now, ask yourself whether you'll be quite so keen on it in five years' time, and more importantly, if it really suits the space and flow of your home. Remember avocado bathroom suites? They were the height of cool in the 1970s but soon became synonymous with bad taste. These are expensive things to redo, and costly in terms of time and inconvenience. 
4. You won't get bored easily
Unless you have pockets deep enough to change your interiors every year, make sure you don't succumb to a trend that you could get tired of quickly. Following on from the colour example above, I would recommend keeping the expensive, not-easy-to-replace things like kitchen cabinets neutral and then injecting colour through accessories, lamps or possibly painted feature walls. these things are easy to change - a wall can easily be painted over once you are bored with the colour (or the trend has passed). There's always a buzz about the newest Pantone or Dulux colours of the year, so if this is one trend you want to try then paint and accessories are a safe bet. The same goes for materials. Copper is still a big trend, but for how long? Stainless steel, on the other hand, is timeless, practical and looks great - it's used in commercial kitchens so apply it in the correct way and it will always be a good choice at home, plus it blends with so many appliances. 
5. You'll develop your own sense of style 
The best thing about not being so influenced by trends is that you really tap into your own tastes. When making design decisions, consider whether you are drawn to a specific colour, material or style because you've heard its fashionable - is it your usual taste? Does it fit in with the rest of your house? Or, what will this material or item offer and will it make your home feel like a more coherent space? Be honest with yourself as to the things you do and don't like and you'll create the best interiors for your personal style. 
Blog Category
---
Fall in love with your home, one room at a time
---